Your supplier of vent panels for explosion venting systems
Welcome to our online store !
Shop panels by categories
Purpose of our Online Store
As a fire and explosion protection company, we completely understand the urgency of a vent panel/bursting disc when needed. Through this online store we are ready to deliver vent panels to your doorstep within 2-3 days time. We have strategically distributed a stock of vent panels among our offices in Germany, Brazil, New Zealand, Japan, UK and USA, covering the entire globe. This means wherever our customer are, we are never too far to rescue. We are offering multiple explosion vent panels in various standard sizes and shapes used in the industry.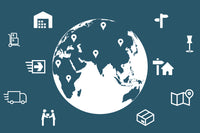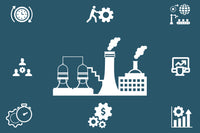 Fast delivery and minimal downtime
The stock is already sitting there ready to be shipped. We guarantee order dispatch within 24 hours after the order has been placed. Customers don't need to wait for weeks during the standard procurement process to order vent panels while losing the production time. Now you can order the vent panel of your requirements from our regional store without any hidden urgent delivery costs and get it delivered to your doorstep within 2-3 days time. Because of our globally scattered regional stores, fast deliveries are easily achievable resulting in minimal downtime losses. Have a look at our shipping policy.